Lips – proportion is everything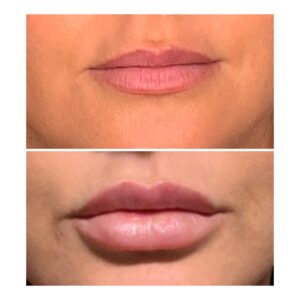 Shape's trademark 'Sydney Lip' is beautifully tailored, sensuous, and far from the overblown 'trout pout'.
The lips are integral to your facial aesthetic. When they begin to lose definition and volume or show signs of ageing, it can affect your entire appearance. Lip enhancement at Shape Clinic in Sydney aims to restore both size and shape to your lips, creating a youthful and harmonious balance between your facial features that complements your natural beauty. Striving always for natural-looking results, Dr Steven Liew and his expert team of cosmetic injectors work to personalise each treatment to suit the aesthetic goals and cosmetic needs of each patient. As highly experienced injectors, the specialists at Shape Clinic take every measure to create lips that are beautifully proportioned and in balance with your unique facial aesthetic.
WHAT IS LIP ENHANCEMENT?
Lip enhancement or lip fillers are a non-surgical, non-invasive procedure designed to restore volume, shape and definition to the lips. As we age, reduced collagen levels and changes to the dermal structure often lead to thinning lips and wrinkles around the mouth. Fillers work to correct these side effects and recreate a more youthful, naturally enhanced contour of the lips. For many women, lip enhancement is about restoring lost volume and creating a softer, smoother outline. For others, fillers can produce a fuller and juicier aesthetic to accentuate the lips. Fortunately, the new generation fillers now give women a range of options to suit their individual needs and aesthetic desires.