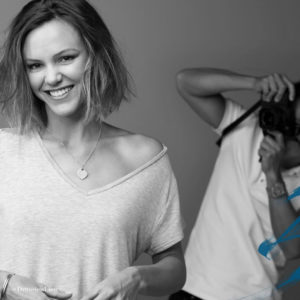 A simple, yet powerful truth, I Shape Me is the heart of everything we do at Shape Clinic. It is our greatest philosophy and the core of our goal: to help your inner beauty shine and build unbreakable confidence. On pillars of harmony and grace, we strive to give you every opportunity to embrace freedom and shape your own future.
To us, #IShapeMe means honouring your most unique traits. It means cherishing your beauty at every stage of life and bringing this vision into focus. #IShapeMe gives you the power to choose how you express your inner character and more so, how you present yourself to the world. #IShapeMe gives you the freedom to choose not only how you look, but more importantly, how you feel.
Honouring Your Character
At the heart of our philosophy is the chance to be true to your authentic self. We believe that your unique experiences, traits and personal life journey gives you a distinctive power – an individuality to celebrate. #IShapeMe means honouring the journey that brought you here and the experiences that have made you who you are today.
At Shape Clinic, we bring this belief into action by looking at your whole character. #IShapeMe means understanding the genuine nature and attitude of each patient – the whole person – and finding the best way to express this on the outside. Whether this means shaping the body or shaping the face, we strive to reveal your outer beauty in harmony with your whole identity.
At Shape Clinic, our entire aesthetic world relies on empowering you to build your own brand and broadcast it to the world in a way that suits you and your lifestyle. Honouring your character means liberating yourself from the judgement and expectations of others and embracing the person you aspire to be – #IShapeMe. 
Age Gracefully, According to You
At Shape Clinic, we believe the future should be bright and full of opportunity, not an inexorable march towards watching time take its toll on our skin and body. We care about carving a better road for our patients, empowering them to live comfortably and carefree with the choice to approach life in their own unique way. #IShapeMe represents the choice to age gracefully, according to you.
The Freedom to Choose
Beauty is a balance, between the experiences that have shaped our lives and the way we choose to present this character to the world. At Shape Clinic, we believe in owning your passions and shaping your own identity. Whether this means facial symmetry or contouring the body to achieve your ideal figure, the freedom to choose is what defines our philosophy.
In our quest for aesthetic perfection, we admire uniqueness and individual beauty overall. #IShapeMe means taking this natural character and enriching it to reflect your authentic spirit and approach to life. We do this by assessing your holistic appearance and drawing on your aesthetic goals and stage of life to shape the person you choose to be.
I Shape Me at Shape Clinic
Shape's founder, specialist plastic surgeon Dr Steven Liew, is a visionary in the aesthetic world. From facial treatments to body and breast contouring, we are proud to offer world-class services with no less than an extraordinary quality of care. We believe that the fabric of your face and body are connected to your innermost sense of identity, and we strive to reveal the best of your natural beauty by creating an individualised treatment plan tailored to your needs, desires and unique stage of life.
As one of Australia's premier plastic surgeons, Dr Liew is driven by his passion for the art of beauty. He leads a globally recognised centre that provides both surgical and non-surgical options that aim to restore faith in your beauty and confidence, encouraging you to embrace a happier, more carefree lifestyle. We design your treatment plan according to how you envision your beauty, and we invite you to find the procedure that works best for you.
Rediscover your inner character and begin the journey to enhance your unique beauty. Take your first step in shaping your future by contacting Shape Clinic on 02 8356 2888. #IShapeMe – the choice is yours.